3rd & 4th December 2016 | Winter Gardens, Blackpool
Future Dates: 9th-10th December 2017 - More details to follow
We look forward to welcoming you to our first event of the season! The Winter Weekender 2016 will be held in the iconic Winter Gardens, Blackpool. As one of our smaller venues this competition is likely to sell out so get your entry form to us ASAP to avoid disappointment!
Saturday
Tiny, Mini & Youth Cheer
Tiny, Mini & Youth Dance
Tiny, Mini & Youth Stunt Groups
Sunday
Junior, Senior & Open Cheer
Junior, Senior & Open Dance
Junior, Senior & Open Stunt Groups
1st Routine
Per Athlete
Crossover
Per Athlete
Stunt Group
Per Team
Early Bird Price
by 27th September 2016
£28.00
£18.00
£125.00
On Time Price
by 11th October 2016
£32.00
£20.00
£135.00
Final Price
by 25th October 2016
£35.00
£22.00
£150.00
Late Entry Price
If Accepted*
£40.00
£27.00
£175.00
To secure the price listed above, we must receive a fully completed entry form by 12:00 midnight on the corresponding date. Once your entry form has been checked and accepted, we will send you an invoice electronically. Please do not transfer any fees to us until you have received an invoice! Payment is due 72 hours after the invoice has been issued. Any failure of the above may result in extra fees being applied or your entry rejected. We may have to close the competition early if venue capacity is reached. Please plan early to avoid any disappointment.
Spectator Wristbands
Adult: £18.00 per day
Child: £10 per day
Under 5: Free
Please Note: Due to the size of this venue we have restricted the number of spectator wristbands that can be pre-ordered. Only 1 spectator wristband can be pre-ordered per competing athlete and must be requested on your initial entry form.
If wristbands are still available after pre-orders are fulfilled they will go on general sale via this website. On-line sales will continue until 2 weeks before the event or the until event sells out (whichever is sooner). After this time any remaining wristbands will be sold at the door on the day on a first come first served basis. Unfortunately we will be unable to accept reservations.
Coach Wristbands
Each programme will be allocated complimentary coach wristbands based on a ratio of the number of athletes entering the competition:
2 Wristbands will be given for the first 20 competing athletes.
A further 1 additional wristband allocated for every 20 additional competing athletes up to a maximum of 10 free wristbands.
Example: 160 Athletes on the Team Roster = 9 Complimentary wristbands.
Additional Coach Wristbands can be purchased on the entry form at a cost of £40.00 per Wristband.
Athlete ID Cards
We take the safety and fairness of all athletes seriously and will never ask you to sign a Medical or Liability Release form to waive our responsibility. To ensure everyone is registered and competing in the correct age category, all athletes are required to hold an up to date BCA ID Card.
ID CARDS ARE NOW FREE!
By entering a BCA Competition you acknowelege that you have read and accepted our competition policies and rules. Please note all schedule/timings are provisional and subject to change. If you would like any further information please contact the office on 030 3344 5566 or [email protected]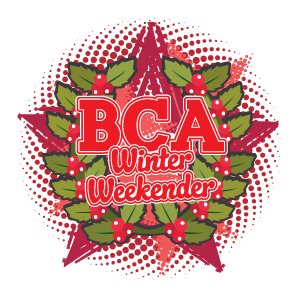 Venue Location
Winter Gardens
97 Church Street
Blackpool
Lancashire
FY1 1HL