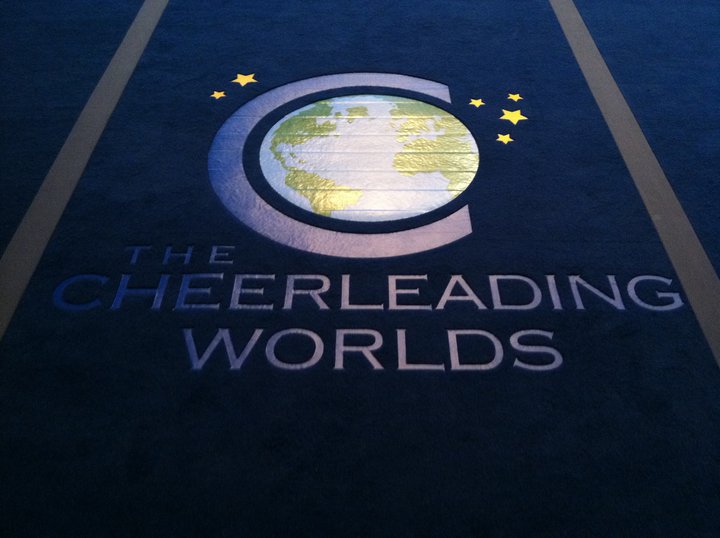 4th April 2020
International Centre
Telford
Shropshire
TF3 4JH
An evening event where ALL 2019 bid winning Cheer teams (regardless of which EP awarded the bid) are welcome to compete for a chance to win cash prizes!
Perform under competition conditions a final time - just a couple of weeks before heading out to Orlando, and get some all important feedback from Worlds judges!
Show off your routine to spectators who are not travelling to Worlds, giving them the chance to show their support to all UK teams!
Event Pricing
FREE entry for any team that holds a 2020 Cheer Worlds Bid from ANY Event Producer!
Closing Date: 4th February 2020

Spectator Wristbands
All Spectators: £10.00 in advance - £15.00 on the day.

Under 5's are free and do not require a wristband.
Please Note: Spectator wristbands can only be purchased via our website and will be available until the day before the event or the event sells out, whichever comes first. It may also be possible to purchase on the day at the higher price depending on availability. To avoid postal delays any orders placed within 2 weeks of an event will not be posted and will be available to collect on the day. A £3.00 booking fee is charged per order to cover the cost of processing your order in advance. All wristbands are sold on a first come first served basis. We recommend your purchase your spectator wristbands as soon as possible to avoid any disappointment.
Coach Wristbands
Each programme will be allocated Three complimentary coach wristbands.
Athlete ID Cards
ID Cards will not be required for this event. Athlete wristbands will be issued either in advance or for collection on the day.
By entering a BCA Competition you acknowelege that you have read and accepted our competition policies and rules. Please note all schedule/timings are provisional and subject to change. If you would like any further information please contact the office on 030 3344 5566 or [email protected]
Venue Location
International Centre
St Quentin Gate
Telford
Shropshire
TF3 4JH