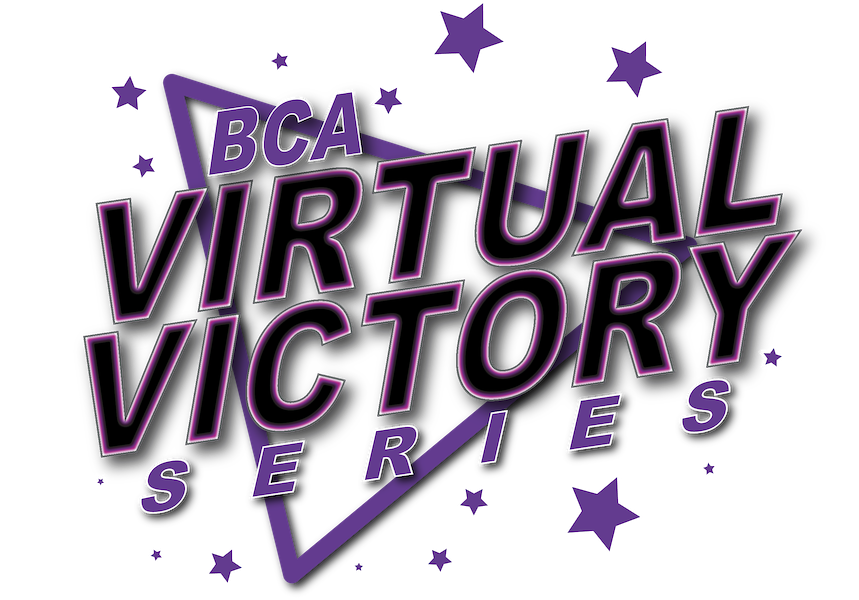 16th May 2021

DUE TO THE RECENT GOVERNMENT ANNOUNCEMENTS REGARDING THE EASING OF LOCKDOWN MEASURES, WE HAVE MERGED VIRTUAL VICTORY INTO A SINGLE EVENT TO ALLOW TEAMS MORE TIME TO RECORD THEIR ROUTINES.
Alternatively, it is also still possible to submit a video that was recorded at any event within the 2019-2020 season instead.
How will it work?
Once your entry has been submitted and accepted, we will email you a link to upload your routine video to us. This needs to be completed by the final closing/video due date listed below.
Our panel of judges will judge your routine electronically.
The competition will then be streamed "as live" on the competition dates above and the results announced.
Banners (for team divisions) and Medals (for speciality divisions) will be awarded for all places and will be shipped to teams the following week.
Event Pricing
Deadlines
Pricing (Per Athlete, Per Routine)
Early Bird 
By 5th April 2021

£10.00
Final & Videos Due
By 10th May 2021

£15.00
Participation medals will also be available at a cost of £5.00 per athlete (bulk team orders only).
All prices are per athlete. To secure the price listed above, we must receive your fully completed entry form by 5pm on the corresponding date as above. Once your entry form has been checked and accepted, we will send you an invoice electronically. Please do not transfer any fees to us until you have received an invoice. Payment is due on the closing date as above. Any failure of the above may result in extra fees being applied or your entry rejected. We reserve the right to close the competition early – please plan early to avoid any disappointment.
Please Note
By entering a BCA Competition you acknowelege that you have read and accepted our competition policies and rules. Please note all schedule/timings are provisional and subject to change. If you would like any further information please contact the office on 030 3344 5566 or [email protected]