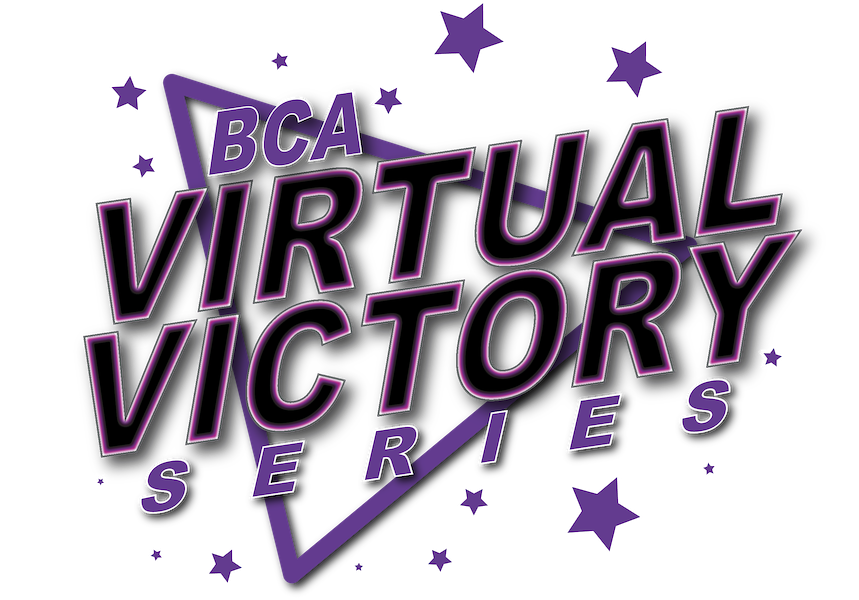 Power Tumbler: 1st May 2021
How will it work?
Use the buttons on the right to pay for your entry and upload your video.
INVITE YOUR FRIENDS! Cash prize starts at £25.00 then the more entries we receive, the higher the prize money will grow!
Our panel of judges will judge your routine electronically.
Prize winners will be announced on our website a few days after the closing date.
POWER TUMBLER
Perform your strongest tumbling pass (standing or running).
A pass is defined as 2 or more connected skills in immediate combination.
A pass will be considered complete if at any point there is more than 1 count of static positioning.
Passes may be at any length or combination of skills provided there are no pauses in skill connection.
There is no level appropriate requirement by age.
Event Pricing
| Deadlines | Pricing (Per Athlete, Per Routine) |
| --- | --- |
| Power Tumbler: 25th April 2021 | £5.00 |
Please Note
By entering a BCA Competition you acknowelege that you have read and accepted our competition policies and rules. Please note all schedule/timings are provisional and subject to change. If you would like any further information please contact the office on 030 3344 5566 or [email protected]