Join us for our biggest regional event at University Arena in Worcester, Part 1 of our Super Classic - The Cheer Divisions! Also includes our CHEER WORLDS SHOW-OFF!
Cheer Worlds Show-Off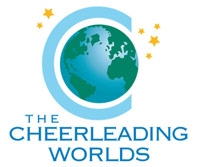 Open to all UK Cheer teams holding a Worlds bid with ANY Event Producer.
Free to enter
Judged by Worlds Judges
Cash prizes available
A great opportunity gain invaluable feedback just weeks before the main Worlds event, earn some spending money for the team and showcase your routine to those supporters that cannot make the trip to Florida!
General Schedule
| Saturday | Sunday |
| --- | --- |
| Cheer Teams (Level's 3-7) | Cheer Teams (Level's 1-2) |
| CHEER WORLDS SHOW-OFF* | All Stunt Groups |
|   | All Cheer Solo/Duo/Trios |
Please note: This Schedule is provisional and subject to change
*Cheer Worlds Show-Off will be held on Saturday evening. A separate admission ticket is required, please see pricing below.
Event Pricing
 
1st Routine
Crossover
Stunt Groups
Cheer Solo/Duo/Trios
Early Bird
By 17th November 2020
£32.00
£22.00
£30.00
On Time
By 15th December 2020
£36.00
£25.00
£33.00
Late
If Accepted
£40.00
£28.00
£35.00

All prices are per athlete. To secure the price listed above, we must receive your fully completed entry form by midnight on the corresponding date as above. Once your entry form has been checked and accepted, we will send you an invoice electronically. Please do not transfer any fees to us until you have received an invoice. Payment is due 72 hours after the pay rate closing date as above. Any failure of the above may result in extra fees being applied or your entry rejected. We reserve the right to close the competition early – please plan early to avoid any disappointment.
Spectator Tickets
Due to current COVID-19 government restrictions in place regarding spectators at public events, tickets are not available to purchase at this time.
 
Online Advance
(£5.00 Discount)
On the Day
(Full Price)
Adult (16 Years +)
£20.00
£25.00
Child (5-15 Years)
£10.00
£15.00
Infant (0-4 Years)
FREE
FREE
Cheer Worlds Show-Off*
£10.00
£15.00

Spectator tickets can only be purchased via this website and will be available until the day before the event or the event sells out, whichever comes first. It may also be possible to purchase on the day at the full price depending on availability. Your online ticket will be delivered by e-mail and will contain an order number and QR code. This will be required upon check-in at the venue for a wristband to be issued. A £3.00 booking fee will also be charged per order. All tickets are sold on a first come first served basis. Many of our events do sell out so we recommend your purchase your spectator tickets as soon as possible to avoid any disappointment.
*Cheer Worlds Show-Off is ticketed separately. All spectators including athletes (except athletes competing at the Cheer Worlds Show-Off) will require a separate spectator ticket. All proceeds from ticket sales will go directly towards the cash prizes at the event.
Please Note
By entering a BCA Competition you acknowelege that you have read and accepted our competition policies and rules. Please note all schedule/timings are provisional and subject to change. If you would like any further information please contact the office on 030 3344 5566 or [email protected]
Venue Location
University Arena
Hylton Road
Worcester
Worcestershire
WR2 5JN